Are you tired of finding food remnants plugged between the tines of your forks or having to deal with a flood every time you run your dishwasher? If your unit causes you more trouble than it saves, call C & T Appliance today to talk to one of our dishwasher repair technicians. Our team is available to address any complaint you may have about your appliance's performance. We will arrive on time and promptly begin work to solve your dishwasher dilemma. When you trust the team at C & T Appliance, you can count on accurate solutions that have the strength to serve you load after load. We've been proudly serving local customers since 1982, and in that time we have established a long history of happy customers. If you're looking for affordable, long-lasting dishwasher repair in Newark, look no further than C & T Appliance.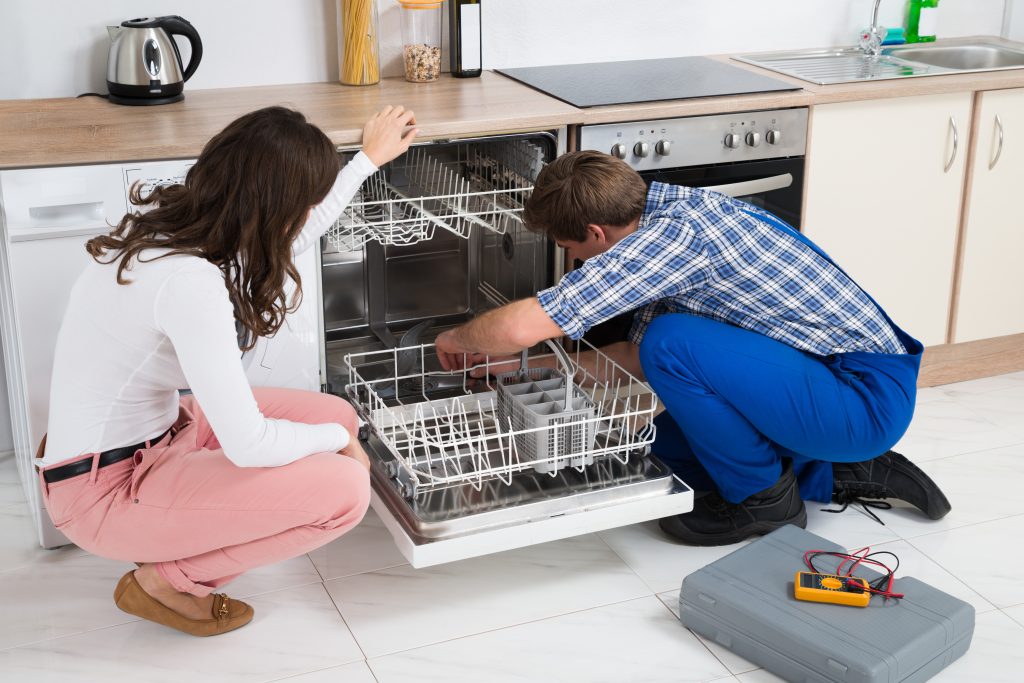 Our dishwasher repair technicians are available to solve a plethora of problems. We can help with:
Dishwashers that won't fill or drain
Insufficient water temperature
Units that won't turn on at all
Leaks
Unpleasant smells
Trust Our Decades of Dishwasher Repair Experience
In order to be able to provide effective dishwasher repairs, you must be well versed in a variety of fields, including electrical work, plumbing, and the mechanics of dishwasher hardware. The dishwashers repair professionals at C & T Appliance fit the bill. Whether you need help with a clogged wastewater pipe or dishwasher rack repair, we have the skills to pinpoint and resolve your problem. Don't bother wasting time or money dealing with the amateurs—we have more than 36 years of experience with dishwashers repair and are always working to stay current on the latest trends and techniques that hit the industry so we can provide customers with state-of-the-art solutions. We don't consider our job a success unless you're completely happy with your unit's performance.
In addition to excellent craftsmanship, we are also dedicated to treating customers right. When you call C & T Appliance, you can count on friendly technicians who will be more than happy to explain the dishwasher repair process to you and pay special attention to your particular concerns. We always work in a respectful manner, taking care never to cause any collateral damage to your property while we perform dishwasher repairs.
Commercial Dishwasher Repair
Call us right away if you require dishwasher repair in your business. These machines are vital for helping restaurants, hotels, and other commercial properties maintain high standards of customer service. A kitchen that is crippled by a malfunctioning or broken dishwasher has to deal with problems like:
Slowed service
Visibly dirty dishes and silverware
Dishes that have not been fully sanitized
Health code violations, which could decimate your reputation
Dangerous working conditions for your employees
Maintain control of your commercial kitchen by seeking out professional dishwasher repair at the first sign of a problem. All of the technicians from our family-owned and operated business are fully licensed and insured, and we have a genuine interest in helping local establishments succeed.
C & T Appliance can work on a wide variety of makes and models in homes and businesses, so call today for Bosch dishwasher repair, KitchenAid dishwasher repair, and more.